August 6, 2021 at 8:41 pm
#3763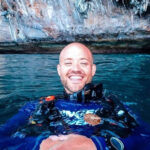 Travis Turgeon
Keymaster
Hi Patrick, welcome to the #BoatLife forum. Thanks for joining us!
Buying a boat online can be a tricky endeavor, but there are certain things you can do to approach the process in a way that lets you navigate the process successfully.
One of the first things you need to consider is "where" you'll be buying your boat online. You have several options. When buying a used boat, you can buy from a private seller, through a dealership, or an online broker. Regardless of which outlet you choose, you'll want to do some things before, during, and after the purchase. All of this information can be found on the #BoatLife "Boat Buying Guide" here: https://www.hashtagboatlife.com/buy-boat-for-sale/ – although I'll outline everything briefly in my response.
– Boat Inspection: From the hull to the electric systems, you want to be sure that there isn't something hidden that will end up costing you big money after your purchase.
– Checking the boat for Incumbrance and Liens: This step safeguards you from potential financial loss or repossession issues.
– Complete a legal sales contract: Ensure that all terms and conditions are stated clearly in the contract, and have the contract looked at by a lawyer before completing it.
You can certainly look into brands and models of boats to check for general reviews, but remember that each boat will have its own issues and flaws when buying used. Boat surveys are a great way to navigate this, and you can arrange them before or after a purchase. While this may add to initial costs, it's important to ensure you don't run into bigger issues after you buy the boat.
Check out the guide that I linked to above to better understand the whole process, and don't hesitate to reach out with more questions. I hope this helps!
All the best, cheers!