So you're considering buying a boat, but you aren't sure exactly how much it will cost you to operate, maintain, and repair. While we all wish there were quick and easy answers to these questions, there's a ton of considerations that make the cost of boat ownership vary widely from boat to boat and person to person. From the type of boat you hope to purchase to the lifestyle that goes along with it, we cover everything you'll need to know so that you can accurately prepare for life on the water.
Generally speaking, the following are the most important factors to consider when setting a budget to purchase a boat:
Purchase Price and Taxes
Operating Costs
Maintenance and Repairs
Storage Costs
Insurance and Registration
Equipment and Accessories
Depreciation Costs
Purchase Price and Taxes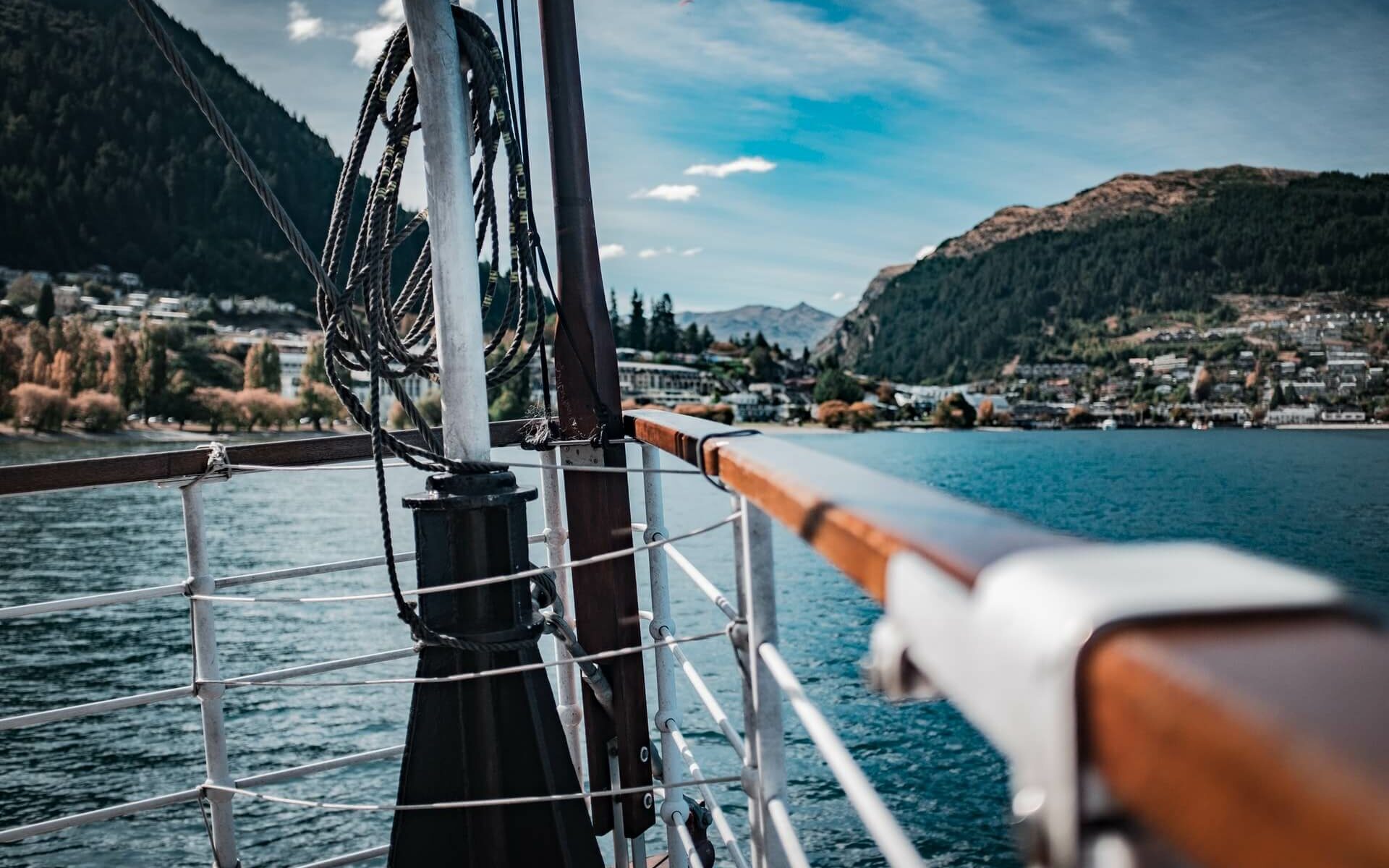 Asking how much you'll pay for a boat is sort of like asking how long a piece of string is. What type of boat are you considering? How big of a boat are you aiming for? Are you set on buying a new boat, or are you open to considering a used vessel? Numerous factors will dictate the cost of a boat. The more space, luxury, or functionality you opt for, the more you'll spend.
The good news? The initial cost of a boat is one of the few factors of boat ownership that you can actually control.
Remember to consider the vessel's primary purpose and try to buy a boat with that at the front of your mind. If you primarily use the boat for coastal cruising, you won't want to spend the money on the technology and gear that comes with a bluewater cruiser meant for offshore sailing. Likewise, a boat that's meant for scuba diving likely won't satisfy someone who plans to troll open water for tuna.
Regardless of what type of vessel you buy or how much you pay for it, the initial cost of a boat is just the beginning of boat ownership.
Operating Costs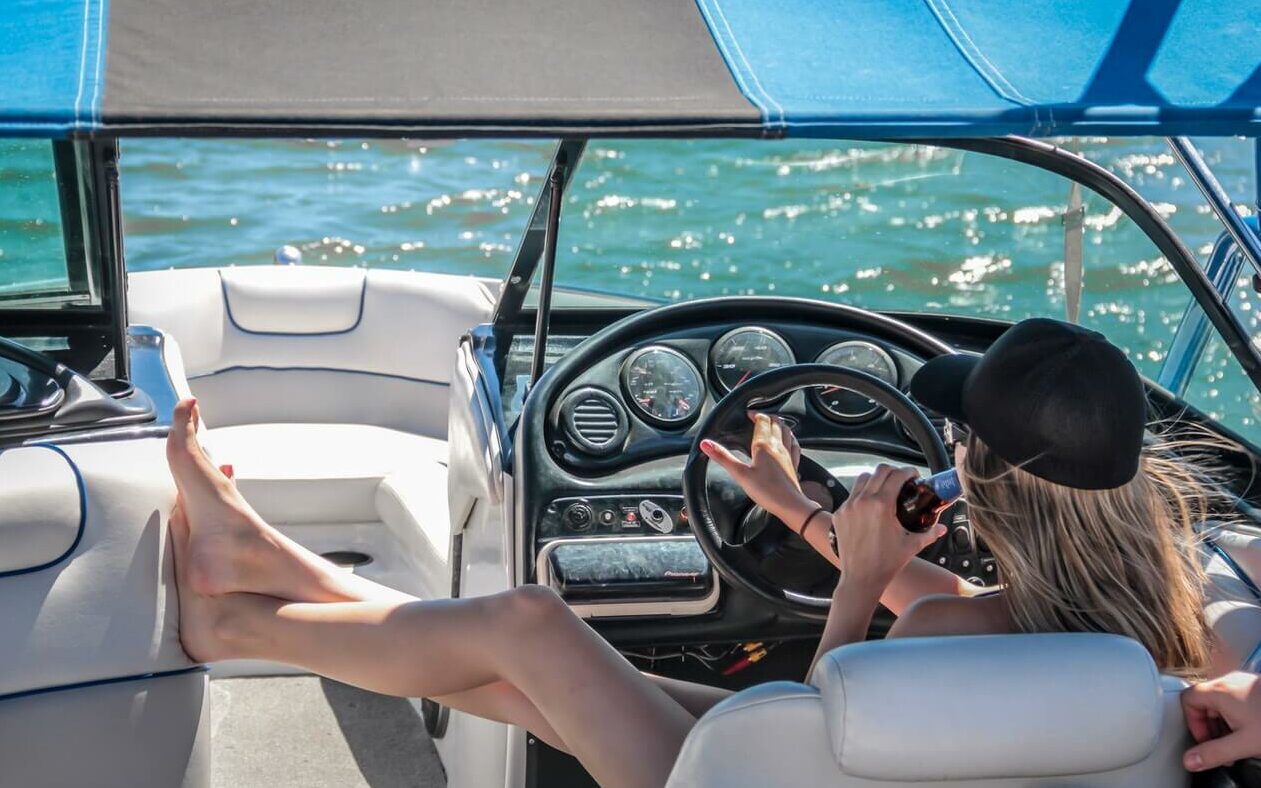 Every time you take your boat onto the water, you'll encounter various operating costs. Fuel, of course, is the most common cost of boat operation. Unfortunately, there's no sure-fire way to evaluate everyone's annual fuel costs. Every type of boat and motor will demand a different amount of energy to run, and each location will have different geographical fuel costs. If you know in which place(s) you'll be using the boat, you can estimate your weekly, monthly, or yearly fuel costs. When you use a boat broker to acquire your vessel, they should be able to help you estimate the costs of operation based on their professional insight. If you aren't using a broker, consider an online tool such as Sailo's Boat Cost Calculator to help you predict and plan for the costs of boat ownership.
Remember: Operating costs are not directly proportional to the length or overall size of a boat. Most often, costs act exponentially as size increases.
In addition to fuel costs, operating costs can include any of the following:
Oil Changes
Fuel Additives
Batteries
Pumps
Lights
Be sure to logically consider all of the operating costs BEFORE you make a purchase. By doing so, you are far less likely to bail on boat life before you want to.
Maintenance and Repairs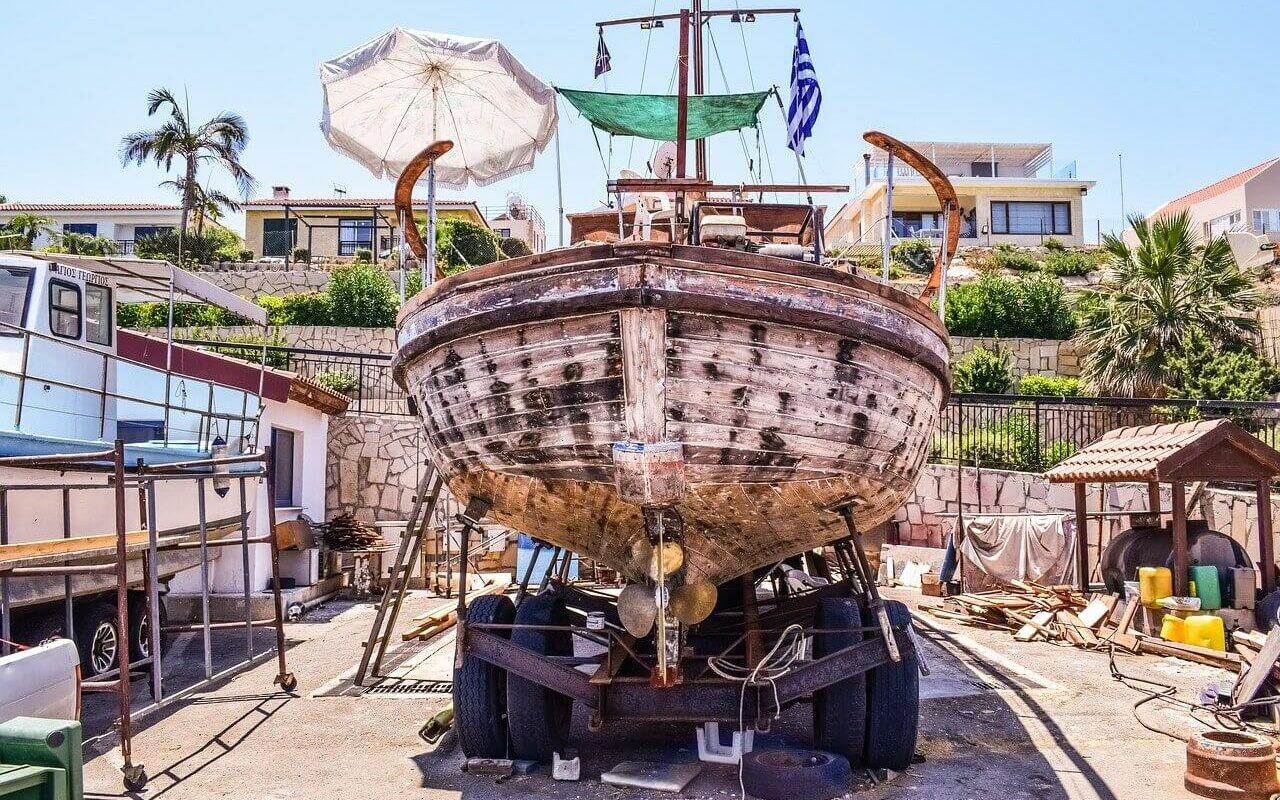 When budgeting for repair and boat maintenance costs, there's a rule of thumb that most in the boating community follow.
B.O.A.T. is an acronym that stands for Break Out Another Thousand, which is a general way of simply saying, "boating is expensive." While every boat and boat owner will generate a different need for maintenance and repairs, you should generally expect to spend between 7-10% of the boat's purchase price every year.
For newer boats that measure under the 30-40' range, you can assume that maintenance and repair costs will fall somewhere on the lower end of the spectrum. For larger vessels, expect to spend closer to 10% of your boat's initial cost. Size can significantly impact maintenance and repair costs, as smaller boats can be taken out of the water and stored more easily. Keeping your vessel out of the water reduces the need for things like hull cleanings, mechanical upkeep, and seasonal preparation.
Remember: Some boat slips or marina rentals include regular hull cleaning and maintenance, which can significantly reduce your annual boat maintenance cost, and ultimately, repairs.
The thing about boat maintenance costs and repairs is that they go hand-in-hand, and the more effort you put into regularly maintaining your vessel, the less you should have to pay for repairs in the long run. Frequently, repairs are significantly more expensive than general maintenance. The tradeoff is well worth the effort of staying up to date with monthly and bi-monthly maintenance schedules. For best results, follow the owner's manual set by the manufacturer as closely as possible.
Boat Storage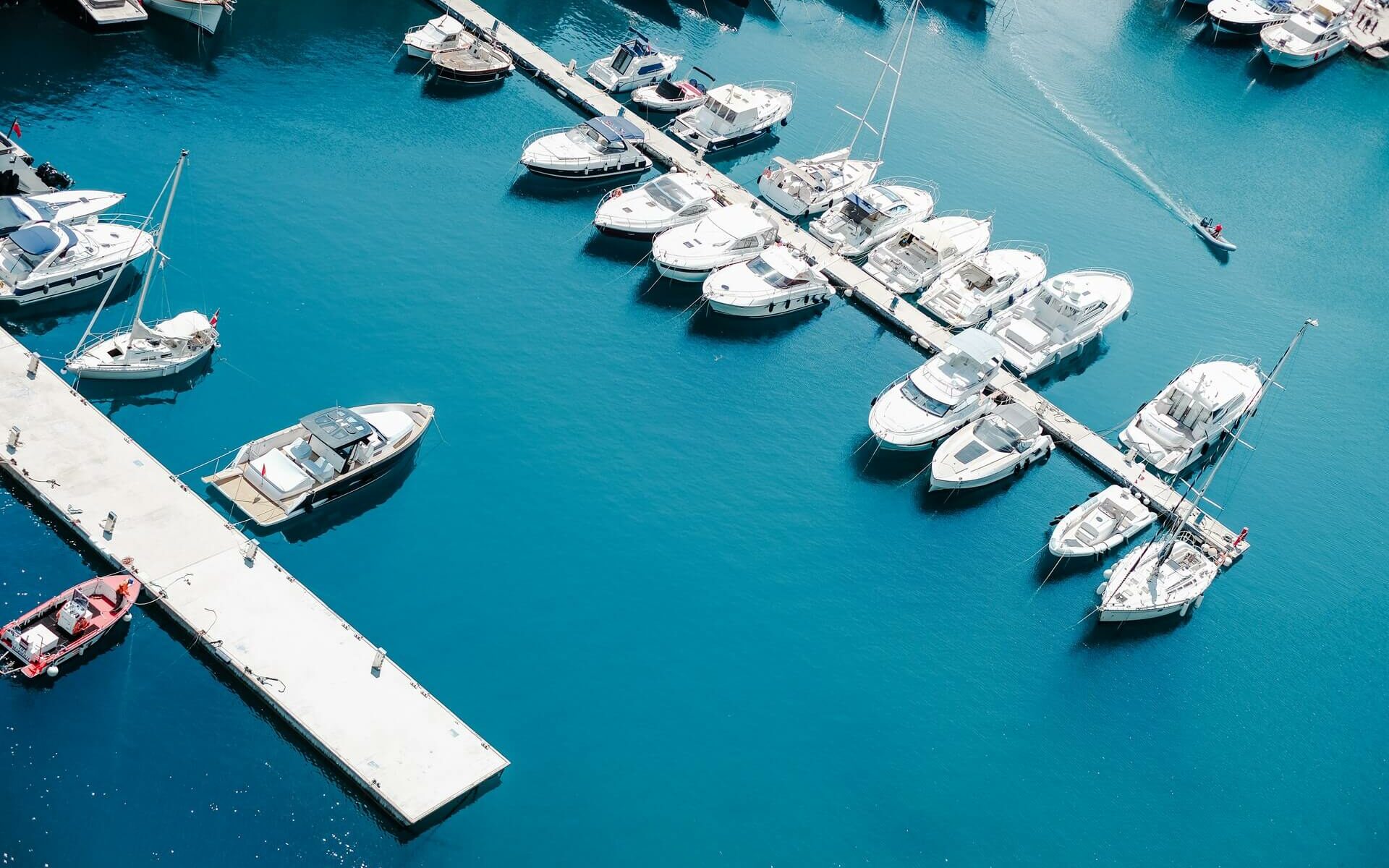 Boat storage is often considered one of the highest costs of boat ownership, although storage cost can vary drastically depending on numerous factors. The most prominent of these factors is the type of storage you choose to use. The following options are among the most common choices for boat storage:
Trailer Storage
Marina/Boat Slips
Dry Storage
Mooring Fields
Trailer Storage
Trailer storage is one of the cheapest storage options for boat owners, although the size and type of your boat can directly impact whether or not trailer storage is even a valid option. Keep in mind, though – you'll need to spend money to purchase and maintain the trailer, which tends to increase with the usage and type of environment they're used in. For example, if you're towing a boat in and out of saltwater, expect to commit more time to regular maintenance and spend more money on repairs over the years. You'll also need access to a garage or storage shed if you live somewhere that has wet, snowy winters.
Marina / Boat Slip Storage
Private slips at a boat marina are some of the more expensive options, especially when found at a full-service marina that includes regular upkeep for your vessel, reducing your overall boat maintenance costs. Boat slips are generally priced based on the length of your boat (per foot). While the cost per foot at each marina can vary drastically, expect to pay anywhere between $10-40 per monthly foot. Cheaper slips are available for rent by homeowners who live on the water, but be cautious. Private boat slips lack the security and liability provided by private marinas, making it vital to have adequate insurance. This often makes it less reasonable to rent a private slip.
Dry Storage
Dry storage is more common in locations that have cold, harsh winters where it's not practical or even possible to keep your boat in the water. If you plan to keep your boat in storage over the winter months, you can find storage facilities that pull your boat out of the water, shrink wrap it, and store it on blocks in a warehouse or boating facility. Depending on your location, you can expect to spend $1200-5000 per year for these services.
Mooring Fields
An alternative option to dry storage is to keep your boat at a mooring field. These storage services are generally private managed inshore areas that allow customers to keep their boats for extended periods. While this option is usually more costly than self-storage or trailering your boat, it is less expensive than full-service marinas. One of the most significant benefits of storing your boat at a mooring field is the option of calling ahead to have staff completely prep and launch your boat for you, reducing the time and effort needed to get back out on the water.
Remember: Storing your boat for extended periods (think anything over 6 months) can cause significant problems with your engine and/or motors. Instead of rolling the dice on additives for your fuel or engines, be sure to completely drain all fuel and oil from your motors and engines before placing your boat into storage. The vessel and/or engine manufacturer should be able to provide you with instructions on how to drain and clean your motor to avoid damage adequately.
Boat Insurance and Registration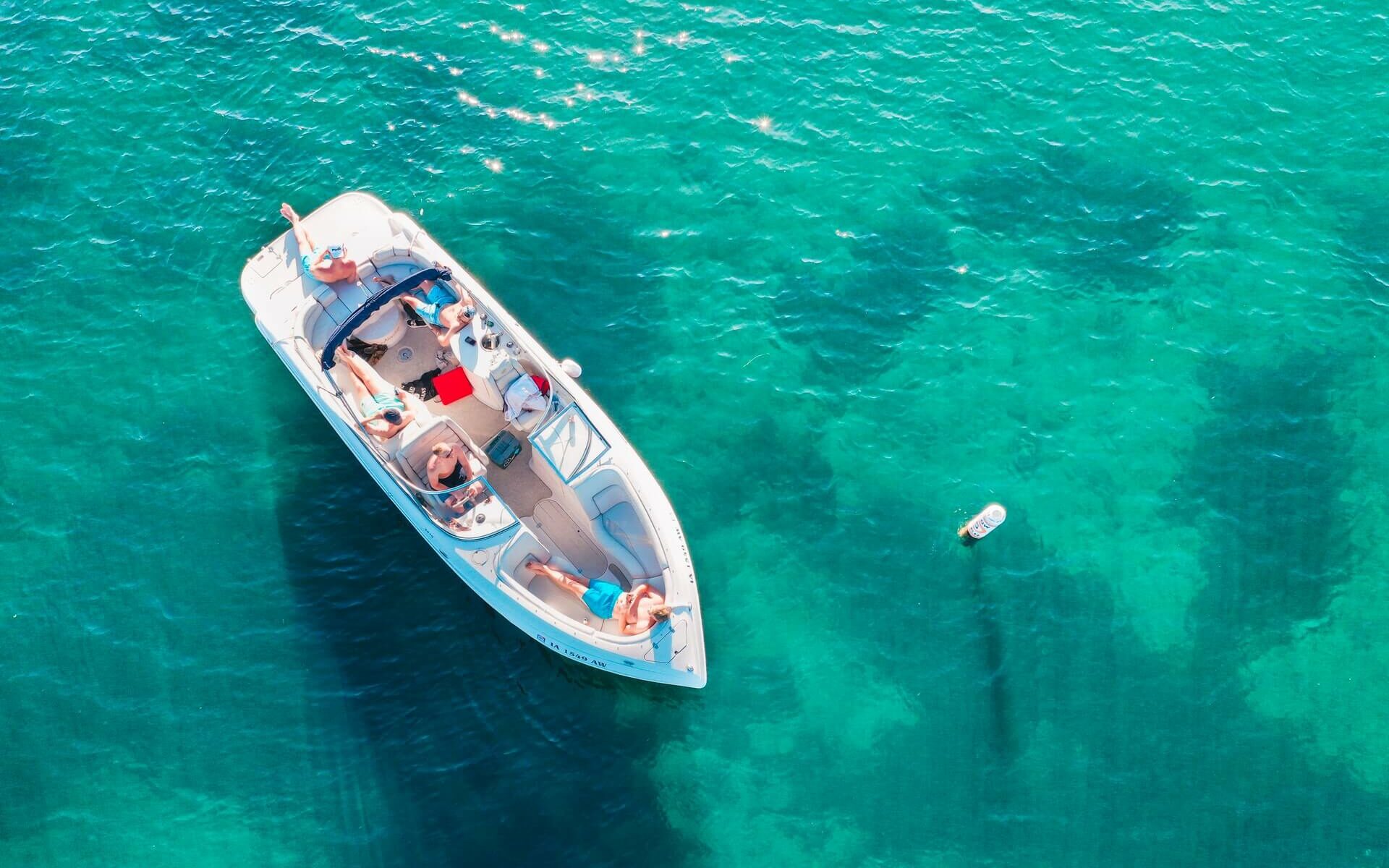 While boat insurance isn't usually required, at least in most US states, few would advise going without it. As with insurance services for your car, the cost of insuring your boat will depend on the boat's value, your geographic location, and the benefits offered by the insurance company. It's not uncommon for coastal areas with a year-round boating season and a higher frequency of storms to charge higher premiums than inland or northern locations that only offer seasonal boating opportunities.
As a rule of thumb, you can expect to spend up to 4% of the boat's cost on insurance annually. Keep in mind, if you plan to sail to destinations with inclement weather, basic insurance plans may not provide robust coverage in case of an incident. In the Bahamas, for example, most basic insurance plans don't cover boats that visit the region during hurricane season without some sort of add-on to their insurance package. Be sure to check with potential insurance providers regarding your future sailing plans and their coverage stipulations.
Boating Equipment and Accessories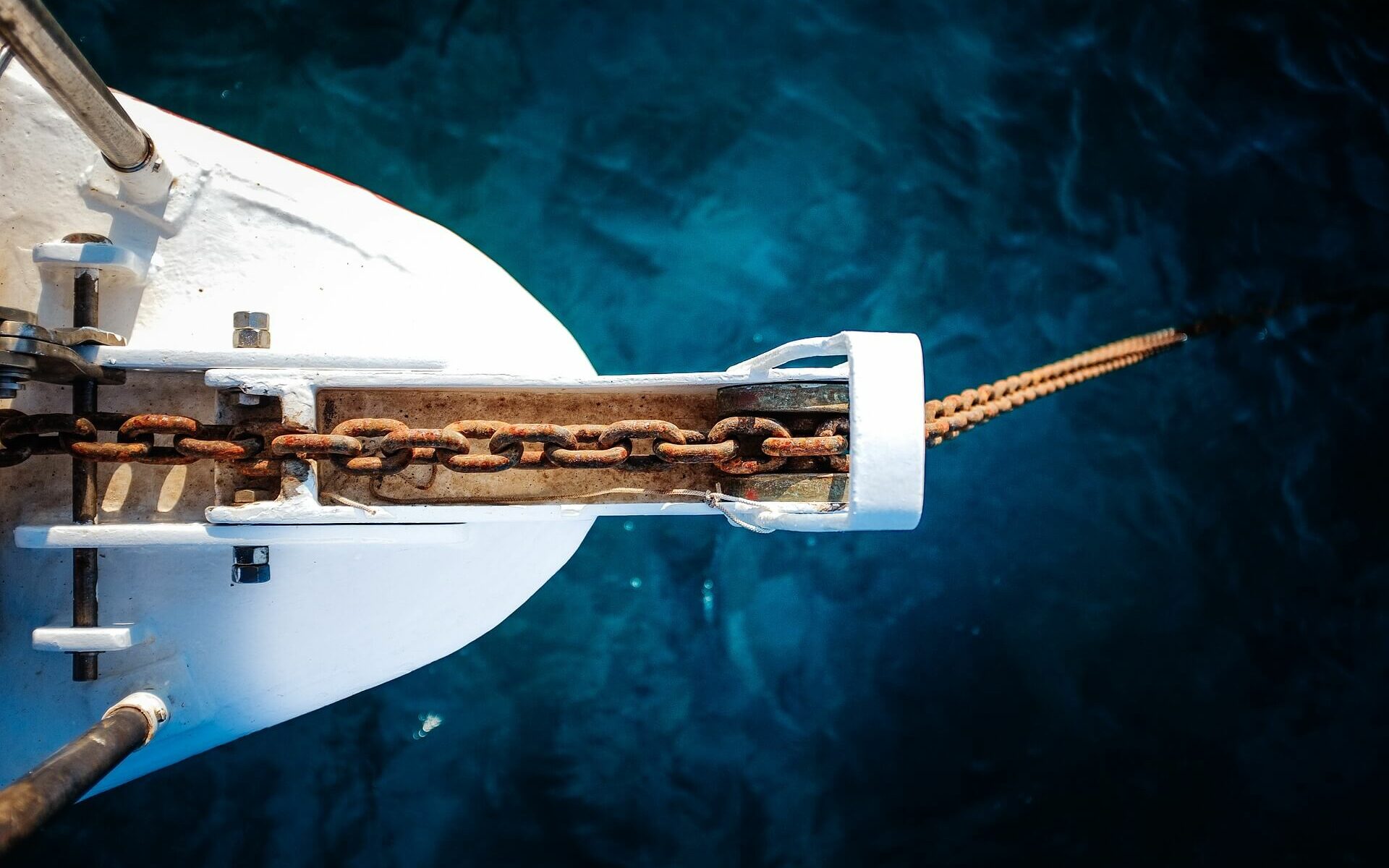 Buying boat equipment or accessories isn't always a requirement of owning a boat, but they can be in some instances. Even if they aren't required, adding something special to your vessel may justify owning it in the first place. From gearing up your boat for scuba diving to upgrading the lighting and sound systems, equipment and accessories can add to the cost of boat ownership. Depending on what your upgrades may include, it might cost you even more for operation and possibly even repairs. To be safe, we suggest budgeting somewhere between 3-7% of your boat's cost for upgrades or additions.
Boat Depreciation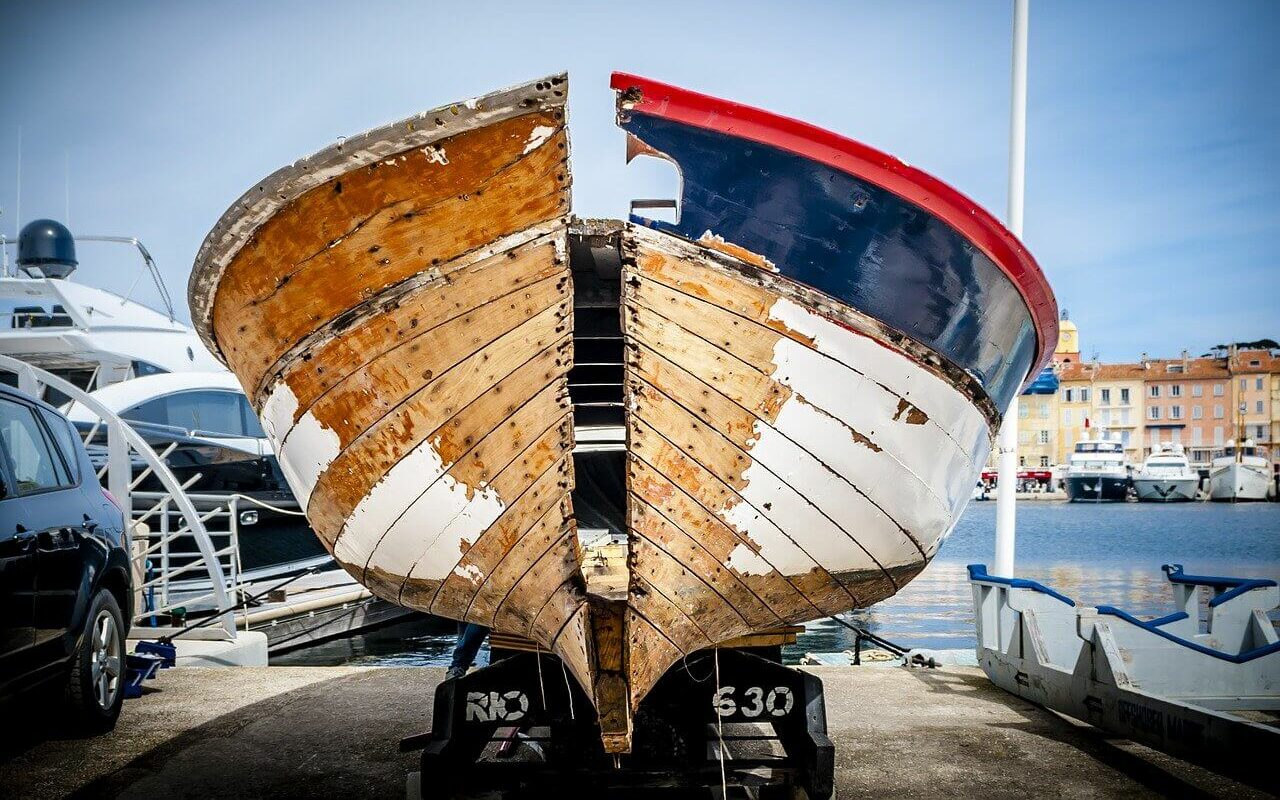 Boat depreciation is something that may not occur to everyone when budgeting for a boat. While depreciation applies to every boat owner, it's more critical for those financing a boat than buying it outright. As with cars, boats depreciate quite drastically from the time of purchase. Consequently, you should be ready to receive much less than what you originally paid when you sell it. For this reason, you must evaluate your needs accurately when searching for a vessel. The shorter the time you own the boat, the less sense it makes to own, economically.
Several resources online can help you predict a specific boat's depreciation. Some boats hold their value better than others over the years. Doing your due diligence can pay off ten-fold in the long run.
Remember: If you plan to sell your boat, don't let it sit in storage over the winter before selling it the following season. Your best bet is to sell it the same year in late summer or early fall. If you wait until the following year to sell it, the depreciation may increase – adding to the overall cost of boat ownership.
For more valuable information on the costs and lifestyle involved with a life on the water, join the #BoatLife public forum and become part of our community! Post questions, get real-world advice, or simply network with like-minded individuals!
If you found this article helpful, please leave a comment below, share it on social media, and subscribe to our email list.
For direct questions and comments, shoot me an email at travis@boatlife.io