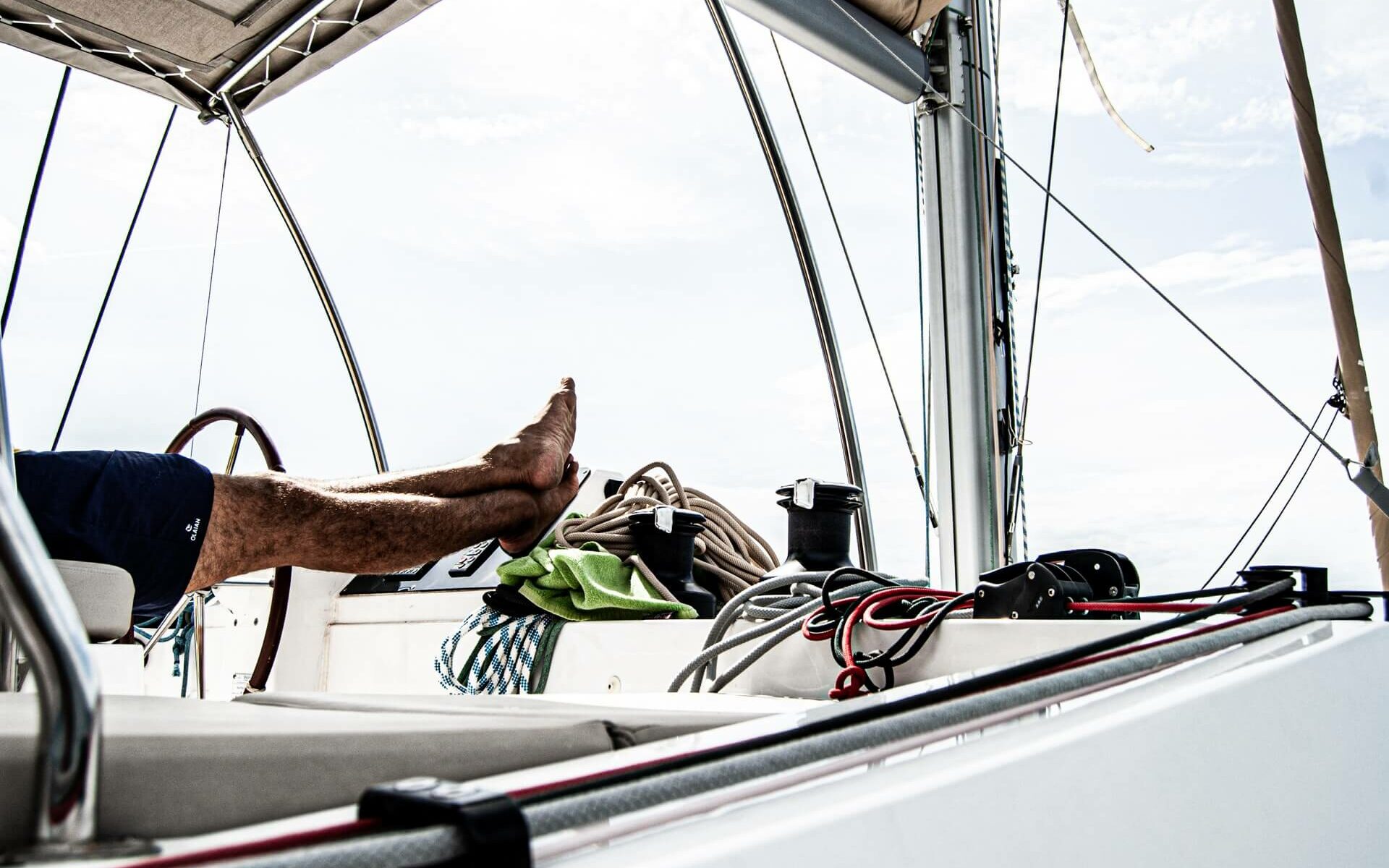 When we think of living on a boat, it's easy to imagine a glamorous lifestyle that encompasses everything from high-end champagne to catered meals with family and friends. While this standard of living is certainly possible, living on a boat is an alternative lifestyle that many make day-to-day sacrifices to fulfill. Making a home out of a boat takes a high level of planning, preparation, and commitment. Below, we outline the primary considerations for those making the transition to boat life.
What Should I Consider Before Living on a Boat?
Before diving into the planning and preparation process for transitioning to life on a boat, you'll need to carefully consider just how the lifestyle can work in your favor. Start by asking yourself some basic questions that will directly impact how you'll begin the process.
Is moving to a boat part of a lifestyle design, or will it be a temporary solution to long-term goals such as full-time cruising?
Where will you base yourself? Does the climate support boat life year-round, or will you need to relocate during certain seasons?
Will you need to rent a marina slip, or will you have the option of anchoring out and taking a dinghy to shore when necessary?
How big of a budget do you have, and how comfortable are you living within your means?
Are you single? If not, are you ready to share minimal space with your significant other, kids, or pets?
Are you mechanically inclined? How much time are you willing to commit to learning or executing maintenance and repairs on the boat when needed?
These questions only scratch the surface when preparing for boat life, but they're critical considerations to get you started in the right direction. Improper planning and preparation can easily lead to your efforts falling to the wayside. It's important to create realistic expectations for a successful transition to living on a boat.
What are the Costs of Living on a Boat?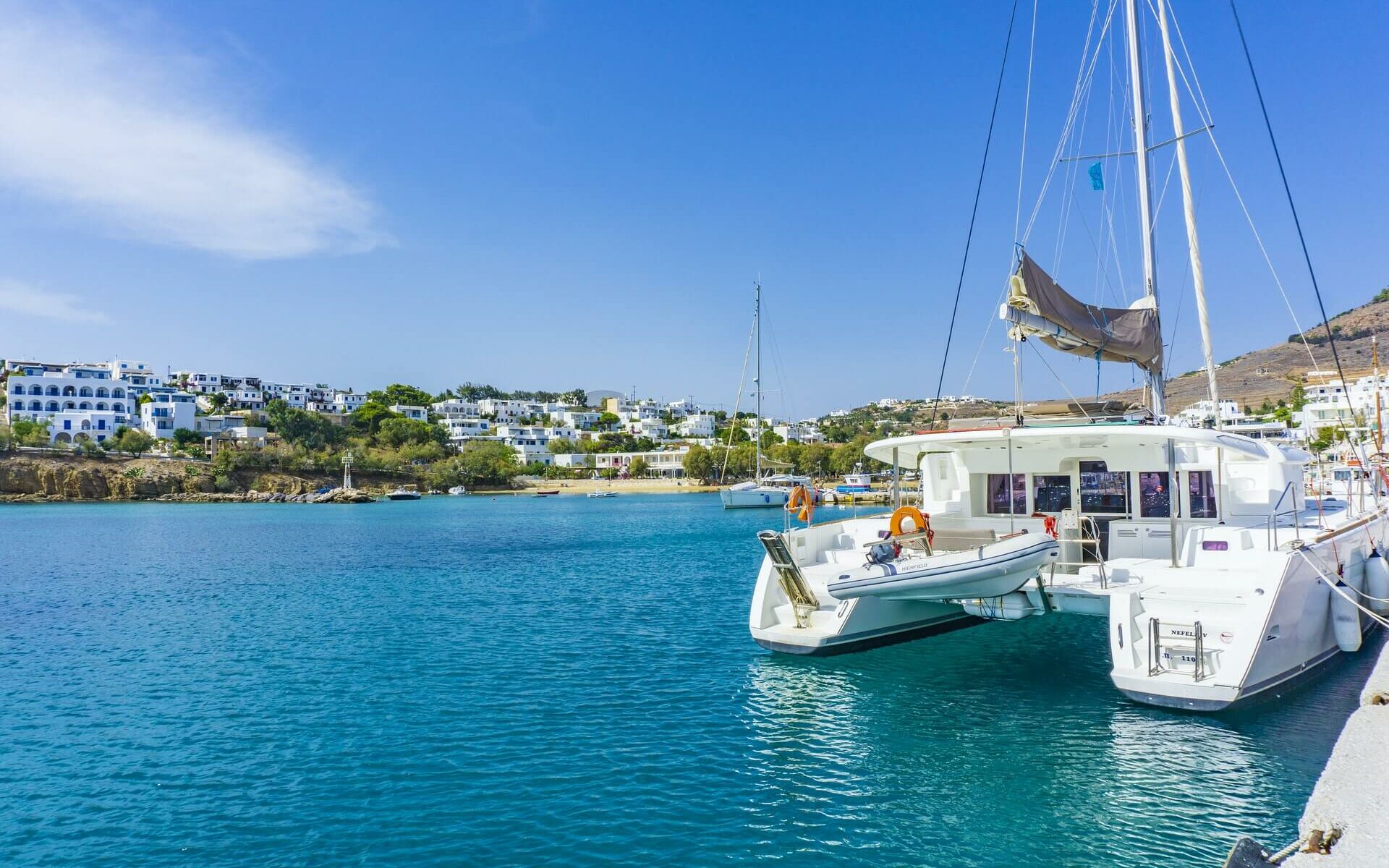 If you research what it costs to live on a boat, you'll probably come up with lots of conflicting answers. The problem is, every person has circumstances and living standards that may not line up with the next – skewing the "average" costs of living on a boat. The monthly budgets of those living on a boat vary drastically, ranging anywhere from $500 to $5000 per month. The good news? If others can make boat life happen on a budget, so can you. It will just take the right amount of commitment, discipline, and motivation.
So what are the primary costs of living on a boat? To answer that question thoroughly, check out our guide to the costs of boat ownership. It covers everything from standard operating costs to upgrading your vessel with accessories to increase functionality. For a quick reference, expect to budget for the following when you own a boat:
Purchasing Price and Associated Taxes
Standard Operating Costs
Regular Boat Maintenance and Repairs
Marina Slips, Moorings, and Storage Costs
Boat Insurance and Registration
Boating Equipment, Appliances, and Accessories
Standard Depreciation Costs
The initial cost of a boat is among the biggest of all related expenses, and it's the most common place first-time boat owners make mistakes. Wanting to live on a spacious and modern vessel is understandable. Still, it's essential to realize that many who transition to boat life make significant sacrifices to get their foot in the door.
Another consideration to make is how mechanically inclined you are. It paves the way to buying a cheaper vessel and putting in the labor to make improvements and upgrades. Do yourself a favor, and at least attempt to build on your renovation skills. You'll be happy you did at some point during boat ownership.
What are the Biggest Challenges of Living on a Boat?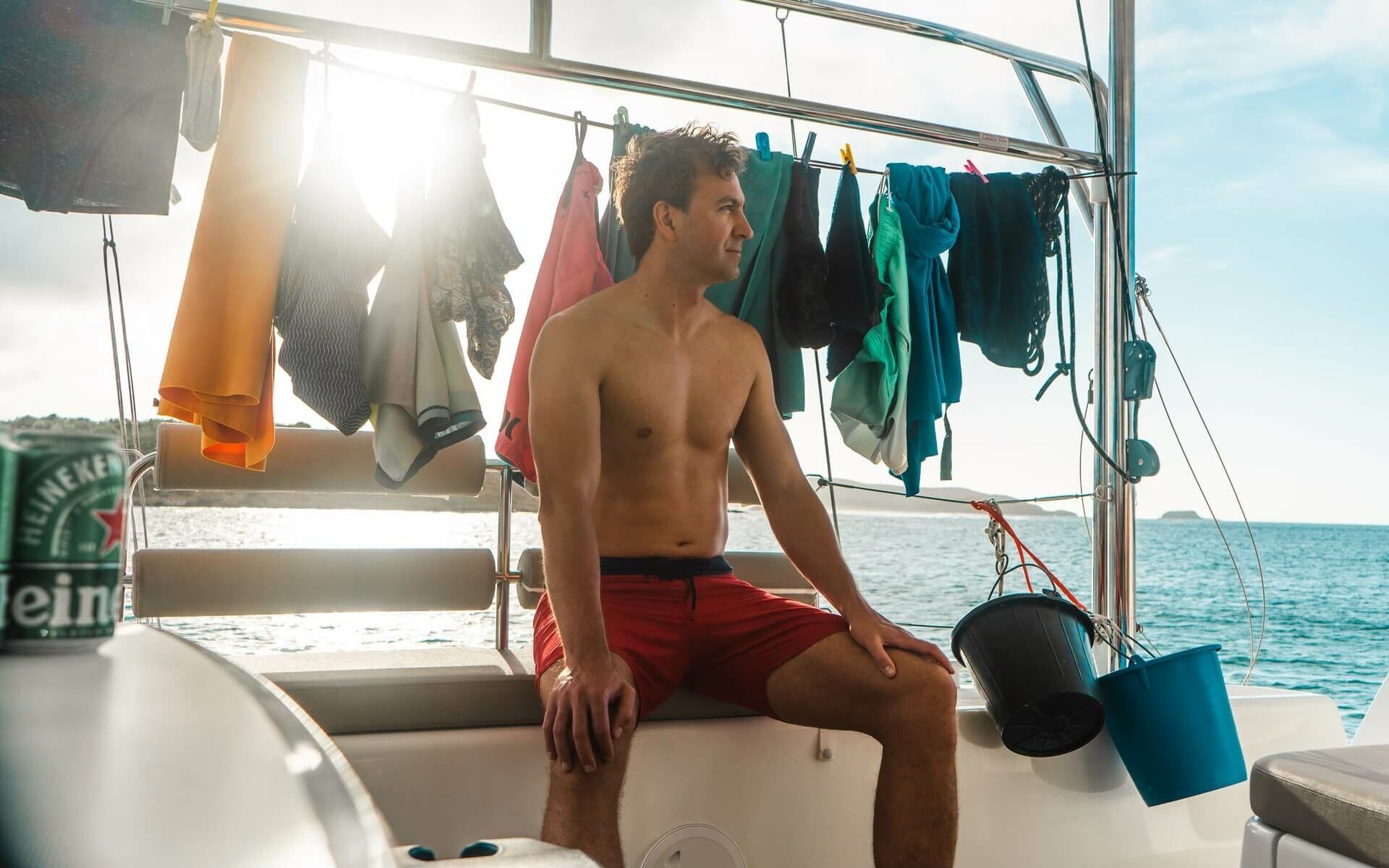 The challenges of living on a boat change depending on the boat, owner, and numerous other factors. From the simplest things like laundry and cooking to the more complex issues like violent storms and boat repairs, you'll need to be ready to step out of your comfort zone and explore new ways of living. Below are just a couple of the reasons people struggle – especially at first – when living on a boat.
Lack Of Space
This shouldn't come as a surprise to anyone considering the lifestyle switch, but the lack of space on a boat can become troublesome – especially when sharing that space with others. Even most of the biggest yachts have less space than a typical home would, so it's important to decide just how much space is suitable for you. To make it work, you may have to sacrifice some of your possessions or get creative with utilizing the space you have. While this can be seen as a major con for some, look on the bright side. Downsizing your life and your possessions can reap big rewards. Try letting go of your material side and see how a more simple lifestyle fits your bill.
Mother Nature
One thing not to overlook when moving onto a boat is that you'll be at the mercy of mother nature constantly – even when living in the nicest of locations. Tropical destinations may have consistently good weather year-round, sure. But the same places are at risk of hurricanes, typhoons, and tsunamis, so it's essential to be realistic about potential pitfalls. If you live on a boat in an area that's less prone to tropical storms, you may be somewhere with cold winters, which should speak for itself. Heating your space will be a requirement, increasing your overall operating, maintenance, and repair costs. If you have the option of living seasonally on your boat, you may need to store it indoors over the winter or off-months. Either way, you'll need to consider how you'll deal with the natural elements that get thrown your way.
Is it Safe to Live on a Boat?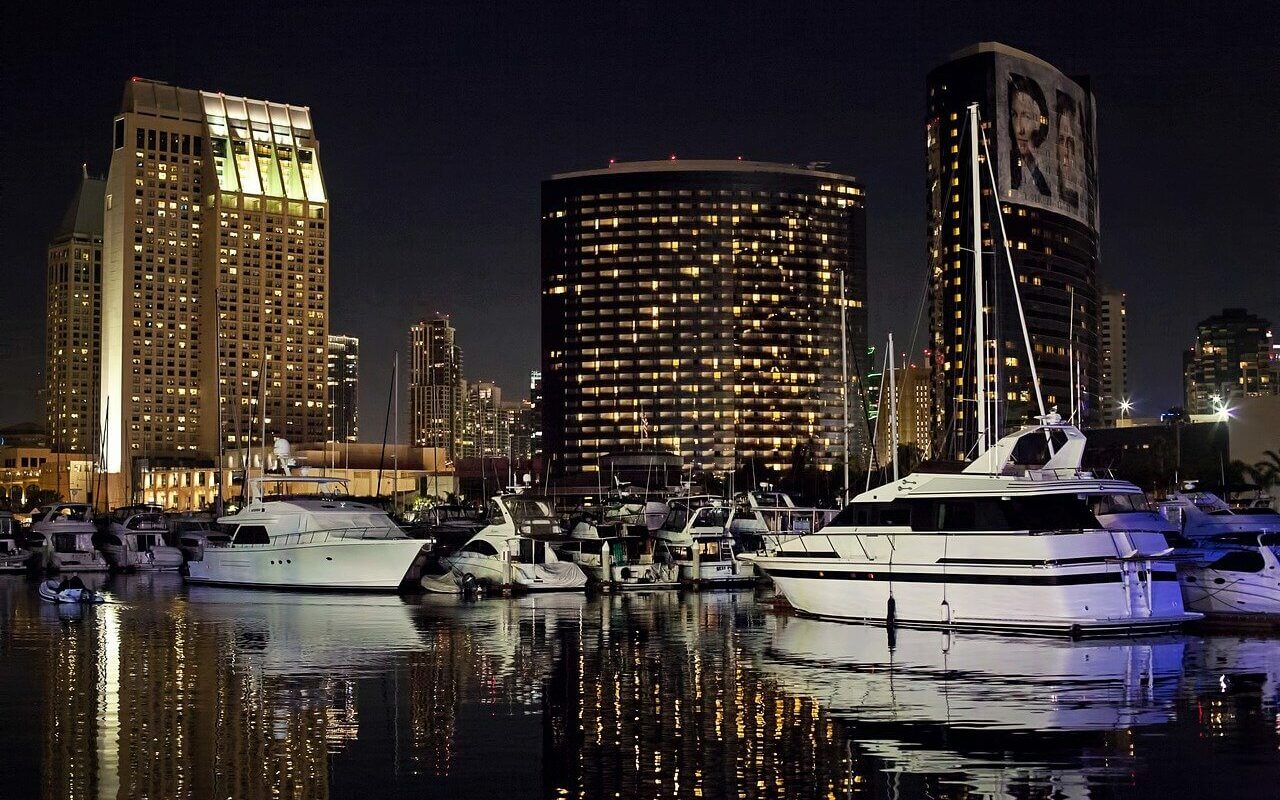 "Is it safe to live on a boat?" It's one of the biggest questions for those considering a transition to life on the water. While this question can be answered in hundreds of ways, the best answer we can give is – Yes. Just like owning a home on land, though, you'll need to take some precautionary measures to ensure your safety, both on and off the boat. Thankfully, if you choose to live on a boat in a marina, it will likely have a few security features to help keep the community safe. Staff and security personnel, CCTV, entrance gates, and motion sensors are common in marinas, so you shouldn't need to worry about basic security installations. For a more direct approach, you can outfit your boat with additional security equipment.
Some other safety items you'll want to have on your boat include:
Smoke and CO2 Alarms
Propane/Natural Gas Detectors
Fire Extinguishers
Life Jackets and Throwable Inflatables
Visual and Sound Signaling Devices
First-Aid Kits
Can You Stay Connected While Living on a Boat?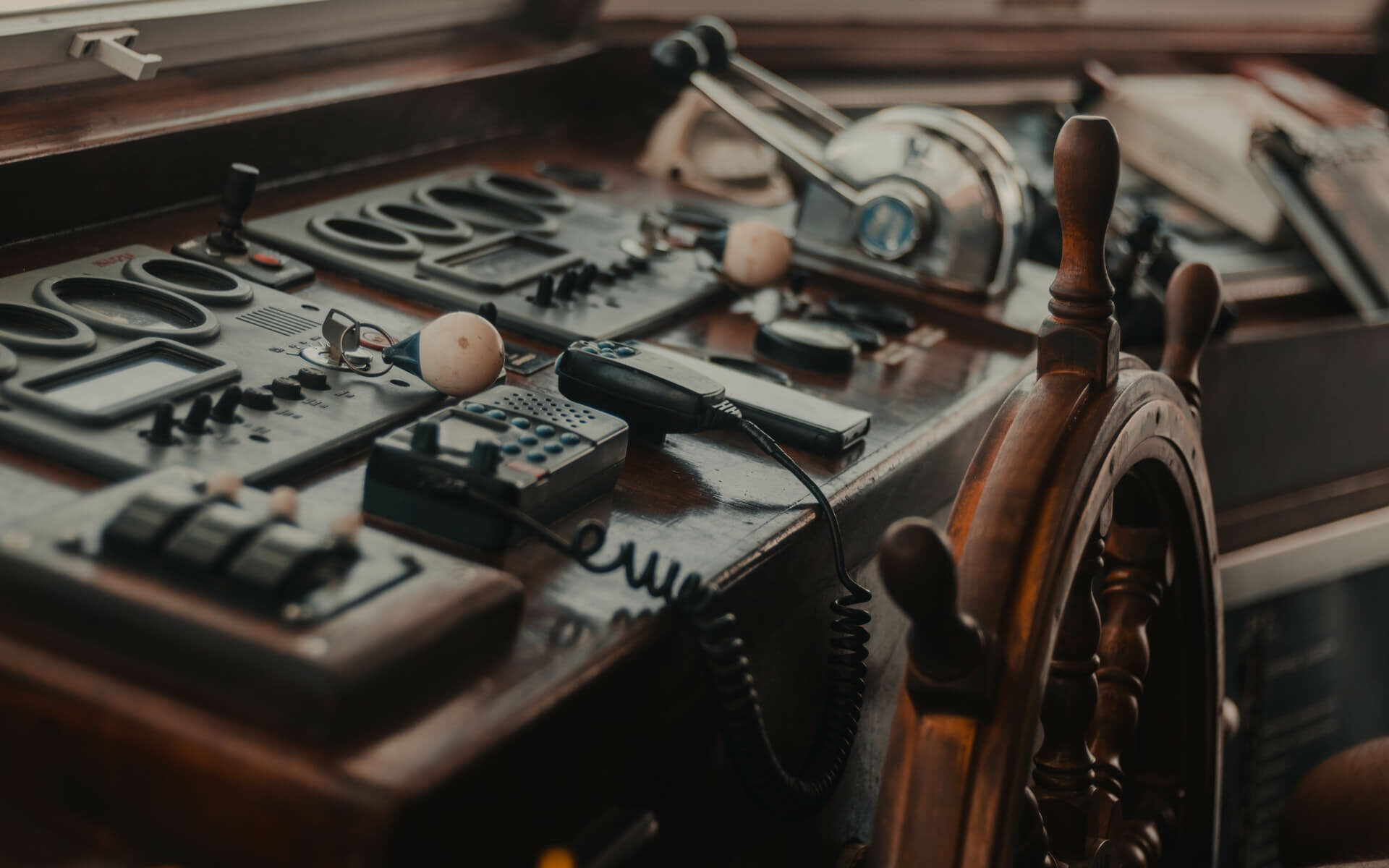 One of the biggest challenges of living on a boat is staying connected. If you choose to live on a boat in a marina, you'll have several convenient options that won't break the bank. Alternatively, you'll have a more challenging time if you plan to transit consistently or anchor away from shore. Below, we outline a few of your options to stay connected in different scenarios.
If you're anchoring offshore, in remote locations, or simply making a long passage out at sea, it's best to have some sort of satellite connection to keep in touch consistently. Satellite phones and satellite internet are both reliable, but they are among the most expensive options.
At a marina, anchorage, or mooring, you'll have an easier time staying conneced than you would further out. Still, it can be challenging. You will likely have access to at least semi-reliable wifi at a marina, and you can always use your cellular data where it's available. Close to shore, we suggest buying a "booster" for your wifi and/or cellular data, which should make a weak signal usable for most things you need.
When traveling to new destinations, you should look into the options for local sim cards. In many places, local sims will provide you with high-speed data at a fraction of the cost of your home phone plan. In Thailand, for example, you can buy a sim card with unlimited data and 10mbps internet for about $10 per month. These speeds can provide a hotspot for nearly any device that will work without issue as long as there is cellular service in your area. Be aware of your phone's limits, though. Not all phones are unlocked or compatible with foreign sims.
Maintenance and Repairs – What Should I Know?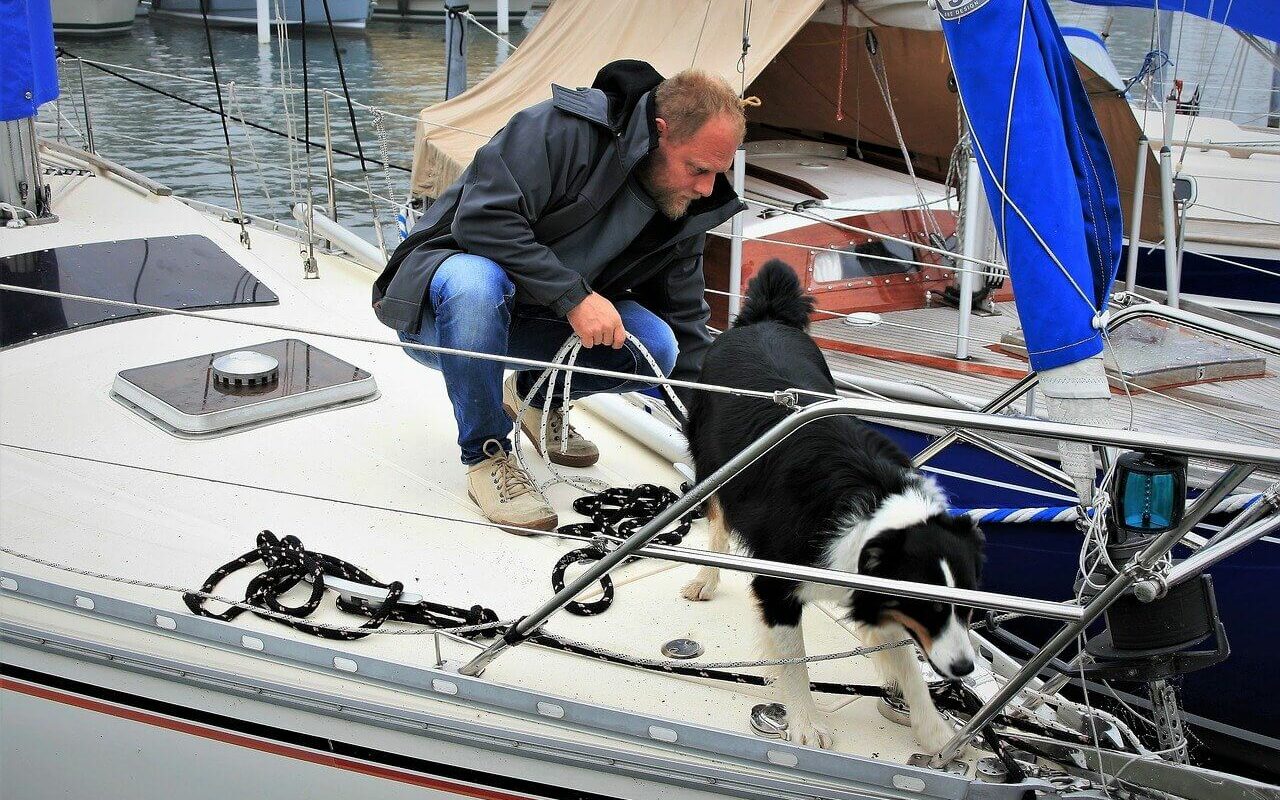 Expect to have several recurring costs after purchasing your boat, many of which will come at inopportune times. Maintenance and repairs are the most common, and they can significantly impact your bank account depending on the severity of the issue. The best way to combat these unexpected costs is to do the labor yourself instead of hiring a mechanic or boat repair specialist. Not all of us are mechanically inclined, though, and some have nearly no experience working on boats or their mechanical components. Luckily, there are a ton of resources available to help first-timers save some money – you just need the time and wherewithal to do the work yourself. Some of the most basic tasks you can complete yourself include:
Washing and Scrubbing the Hull
One of the most straightforward tasks that boat owners can do to save on overall maintenance and operating costs is to wash their boats regularly – mainly the hull. Fuel efficiency can easily increase by over 25% when you clean your hull consistently, so it's one of the first things to add to your list. Some choose to clean the hull while their boat is out of the water, and others use a scuba hookah system to clean the hull underwater. Either way, you can find marine scrubbing brushes and pressure hoses that won't damage the paint, fiberglass, or gelcoat on your boat.
Oil Changes
Just as you need to change your car's engine oil, you need to regularly change your boat's engine oil to keep it running efficiently. Various outboards, inboards, and sterndrives all require regular oil changes, so it's wise to read up on your specific engine and understand the process. For most engines, you'll remove the drain plug and drain the existing oil, change the oil filter, replace the drain plug, and add new oil – easy enough! Choose your engine oil carefully, though. Non-marine grade oils cause boat engines to work significantly harder, reducing efficiency and increasing wear-and-tear inside the engine.
Propellor Inspection and Support
The best way to avoid advanced damage to your propellor and its connected mechanical components is to conduct routine inspections throughout the year. If you plan on taking an extended trip, you should check the propellor as part of your pre-launch checklist. Ensure all components are secure, inspect for visible damage, and apply lubricant to all moving parts. Even small knicks and dents can decrease fuel efficiency, so check the propellor well before your launch date and source replacements if needed.
What's it Like to Cook While Living on a Boat?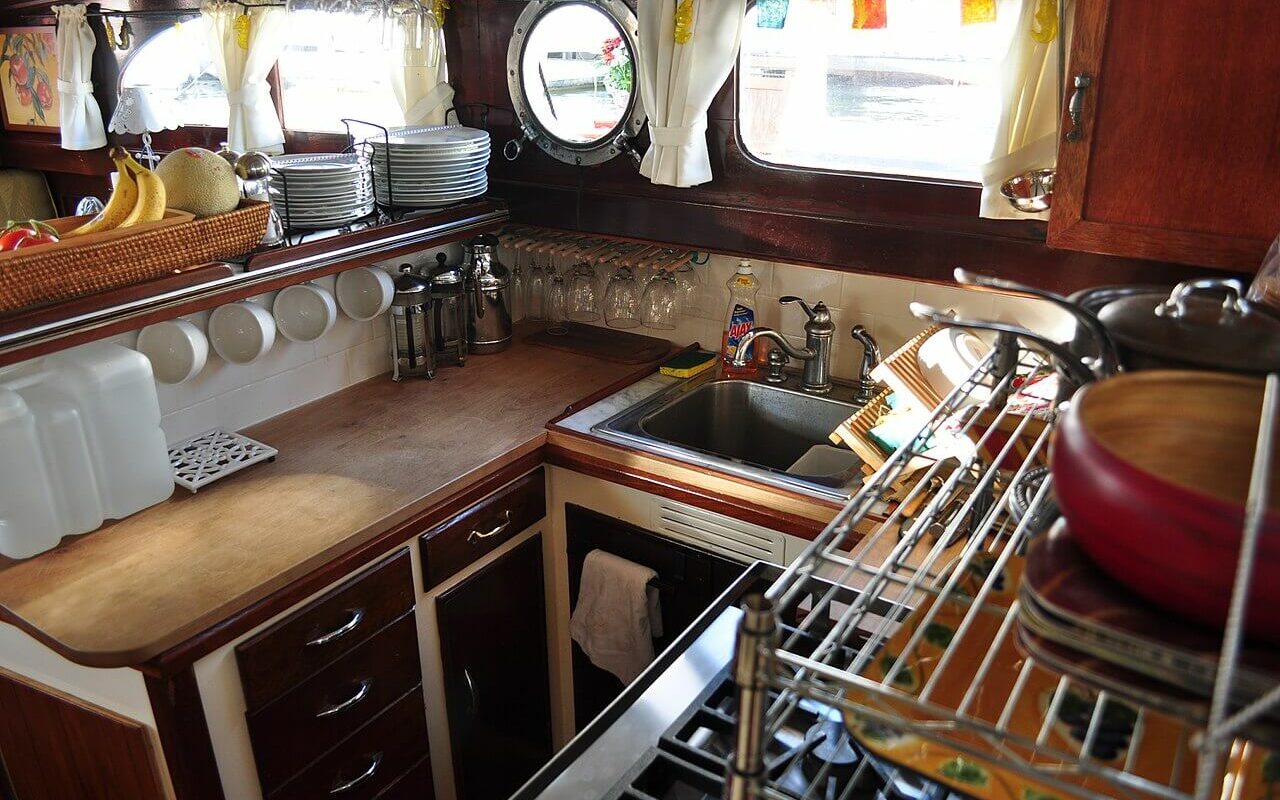 Having a functional kitchen in any home is essential, which makes living on a boat particularly challenging if you aren't adequately prepared. There are lots of good resources to help you set up a functional, efficient, and safe boat galley. We suggest studying them thoroughly before making the transition to boat life. We'll cover the basics here, though, so that you can get a good grasp on what it takes to adapt to this new and exciting culinary experience.
Lack of Convenience
Cooking on a boat is certainly inconvenient at times, and it can be downright frustrating if you arent organized and well-prepared. The biggest concern is simply the lack of space. There's often only enough space for one person in the kitchen, so prepare to cook most meals solo or with limited assistance. Storage is also limited, which makes it difficult to quickly grab ingredients and utensils that you need while cooking a meal. Using nesting cookware is one of the best ways to efficiently use the space you have, and labeling every container will make life a bit easier for you. Lastly, safety can be of concern when in transit or during foul weather, making things like gimbaled stoves and appliances invaluable for anyone living on their boat.
Provisioning and Storage
Provisioning and storage can be easy or complicated, depending on how much planning and preparation you put in. Only buy produce when you'll use it right away, or purchase items with a long shelf life. You'll also want to consider if you have a refrigerator or freezer on board, as that will dictate what foods you can buy in advance and what foods are better purchased directly before a meal. If you use cooling systems for your food, increase your energy efficiency by creating a color-coded storage system – reducing the time you keep refrigerator and freezer doors open.
Buying items such as air-lock plastic containers, storage hammocks, and rotating cupboard shelves will help you efficiently organize foods and keep pests at bay. Never store food with paper labels or in cardboard boxes, as they are the perfect breeding ground for cockroaches and other pests. Always unpackage your items and store them in airlock containers before bringing them onboard to prevent an infestation.
If you found this article helpful, please leave a comment below, share it on social media, and subscribe to our email list.
For direct questions and comments, shoot me an email at travis@boatlife.io